Last weekend we went to my grandparents' house for a barbeque where I showed off my new skills with the bouncy ball.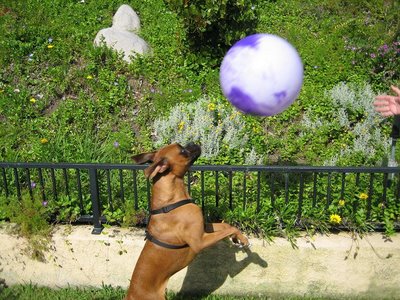 If I keep this up they might send me to the circus...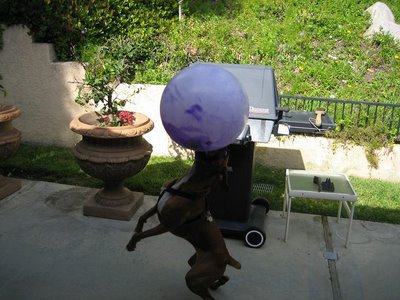 They let me munch on some corn (and some burgers too)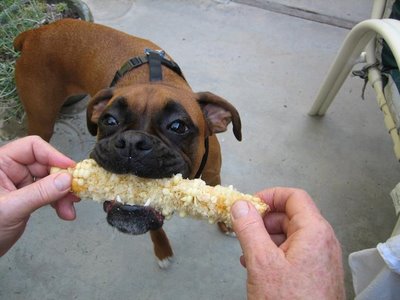 Then we went to a nearby park to run and play. My pug uncle Rocky couldn't keep up (he's an old man now) with my brakeneck speed. But here we are at the end of the day.